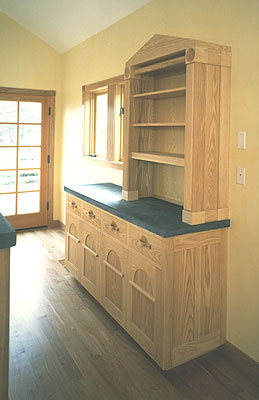 This Arts and Crafts Sideboard has many interesting features.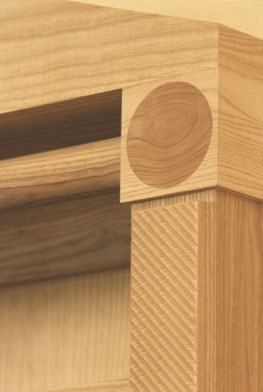 The top is triangular
and has a dowel stretching below it.
There are circular red birch inlays
on top of the posts. Each post has
a diagonal "v" groove panel applied.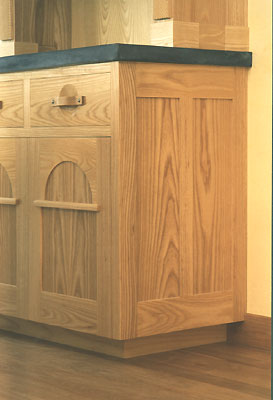 ---
Erik Schjeide at Custom Wood Furnishings
| home | cabinetry | carved furniture | craftsman furniture |
| contemporary furniture | woodcarving | about | contact |
| back to craftsman furniture menu |

Call or write:
2320 Central Ave. #E
McKinleyville CA 95519
707 839 2891
---
All Custom Wood Furnishings photographs and pages are the property of Erik Schjeide, any copying, printing or downloading without the express written consent of Erik Schjeide is prohibited, Copyright 1998.