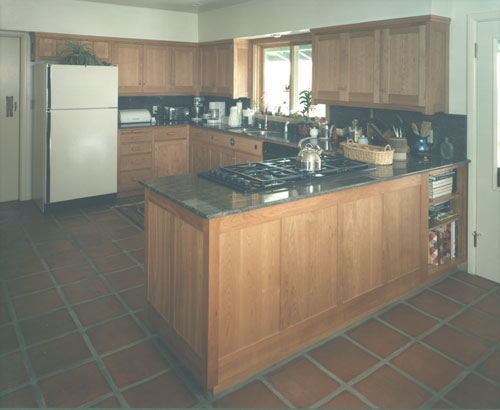 All the end and back panels of this kitchen are
frame and panel, mortise and tenoned, as are the doors.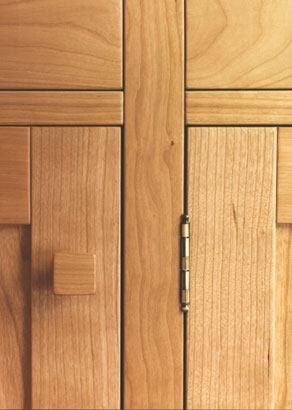 The doors and drawers are flush inset.
The hinges are ball tip.
---
To contact Erik Schjeide at Custom Wood Furnishings, please click on the following E Mail link:


Call or write:
2320 Central Ave. #E
McKinleyville, CA 95519
707-839-2891
---
All photographs and pages are the property of Erik Schjeide, any copying, printing or downloading without the express written consent of Erik Schjeide is prohibited, Copyright 1999.