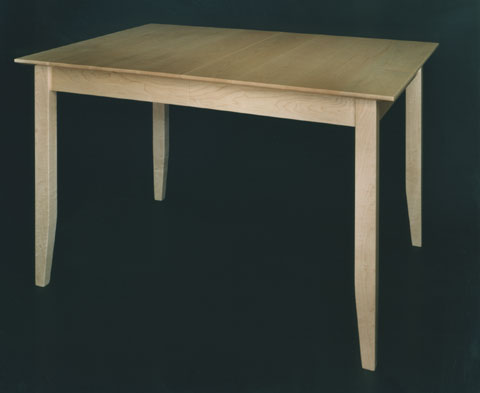 Contemporary Style Maple Dining Table.
This Table is finished with "water-white" lacquer to provide a non-yellowing finish.
It's designed to seat four comfortably, and takes a leaf to seat six:
---
To contact Erik Schjeide at Custom Wood Furnishings, please click on the following E Mail link:


Call or write:
2320 Central Ave. #E
McKinleyville CA 95519
707 839 2891
---
All photographs and pages are the property of Erik Schjeide, any copying, printing or downloading without the express written consent of Erik Schjeide is prohibited, Copyright 1999.