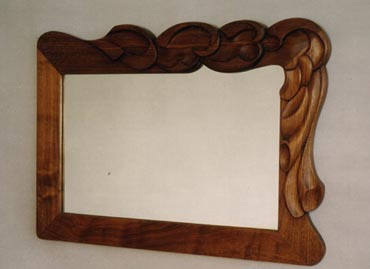 ---

Click on any image for a link to an enlarged view: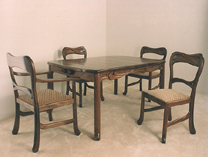 These carved tables take leaves. The tops expand using a dovetailed slide system.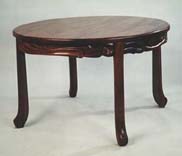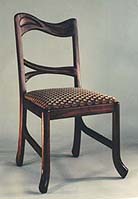 Carved Dining Chair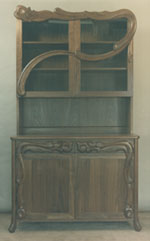 This hutch goes well with either table.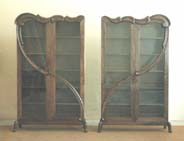 These cases mirror each other. They are enclosed by glass doors framed with carved walnut .

Click HERE to view additional Uniquely Carved Furnishings
---
Erik Schjeide at Custom Wood Furnishings
| home | cabinetry | carved furniture | craftsman furniture |
| contemporary furniture | woodcarving | about | contact |
Furniture designed and crafted by Erik Schjeide
---
All photographs and pages are the property of Erik Schjeide, any copying, printing or downloading without the express written consent of Erik Schjeide is prohibited, Copyright 1999.